Many talented actors have worked with us and have acted in our motion pictures
AIP Studios™ has produced and has distributed over 150 feature motion pictures
UK Productions
Asian Productions
Distribution
Upcoming Productions
AIP Studios Dance & Musical Motion Pictures Division
AIP Studios' Dance & Musical Motion Pictures Division and its management team have been behind some of the dance musical motion pictures industries most iconic productions, working in a partnership with such celebrities as Michael Jackson, Elvis, Barbra Streisand, Princess Grace Kelly, Diana Ross, Lucille Ball, John Wayne, Ann-Margret, Frank & Nancy Sinatra, Paul Newman, Kirk Douglas, Dean Martin, Bob Hope, Tom Jones, Raquel Welch Red Hot Chili Peppers, The Monkees' and many more.
.
AIP Studios has produced numerous dance musicals including a recent coming of age Dance Film, in the spirit of Dirty Dancing, Karate Kid, and High School Musical, about a young girl from Beverly Hills, Jennifer who is visiting her Father's Panama City Beach Hotel during Summer Break, and falls in love with a Young Boy, Ken who works as a Dishwasher. Even though both are from different backgrounds, they share the same passion... DANCE and partner with each other to enter the 2nd Annual Florida State-Wide Dance Contest. While preparing for the contest, Jennifer and Ken must overcome scheming dance partners, a meddling father, and their own doubts for their love to prevail. DANCIN' Stars 9 Winners of So You Think You Can Dance, the winner of Dancing With the Stars, and some of the best dancers and choreographers in the world. Great music and songs were written for the motion picture by our team of talented musicians, as were numerous original dance numbers. Dancin' also has won numerous awards at International Film Festivals and came out in Movie Theaters across America.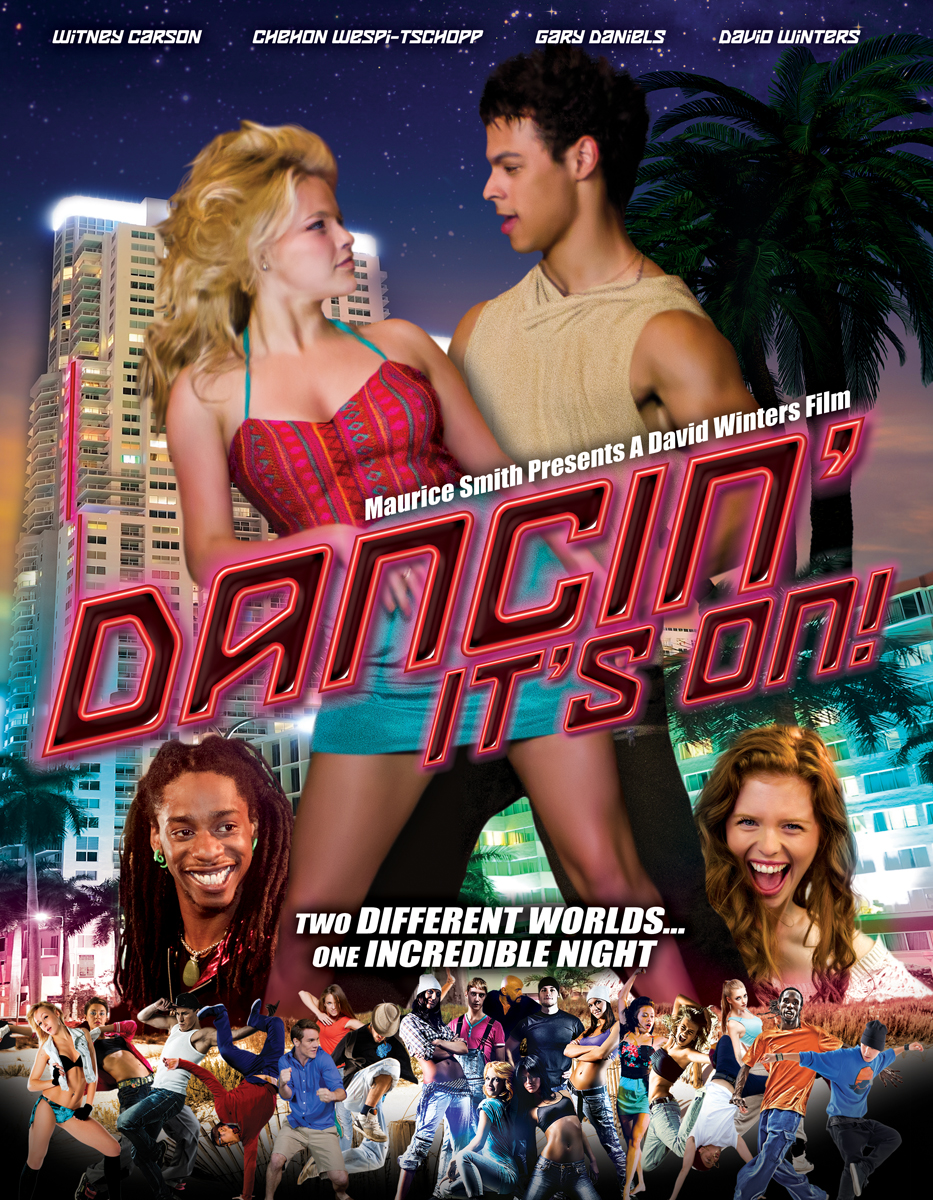 About us
AIP Studios™ has a 25 year history of feature film production and distribution experience. The Company is founded on the belief that high production value and solid international distribution channels combined with a highly experienced production team jointly contribute to the ability to produce and distribute entertaining projects highly profitable and beneficial to investors, the film makers, the viewers and everyone else involved. The company has a culture of investing in and supporting employee / crew & actor co-owned motion picture and television projects.